Sweet Tradition at Marshall's Yard
Sweet Tradition at Marshall's Yard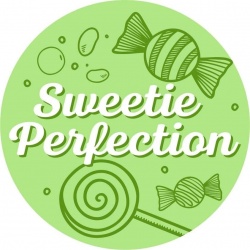 Specialists in anything sweet. From traditional jars of 'pick n mix' favourites to imported American classics such as Twinkies, dark side skittles, nerds, mint flavoured M&M's, Angry bird jellies and the list goes on.
Also stockists of bespoke sweet explosions.
Due to COVID-19 the store is operating on limited head counts at the moment, a queueing system is in place outside the store if needed and social distancing measures are in place both outside and in-store with all COVID-19 measures are in place in-store for your safety.

« Back to Shopping
Store contact info
Store contact:
Nicola Russell
Store address:
Unit 18b
Marshall's Yard
Beaumont St
Gainsborough
DN21 2NA
Store telephone:
01427 616190
Opening hours
Monday - CLOSED
Tuesday 10:00am-3:00pm
Wednesday - CLOSED
Thursday 12:00-6:00pm
Friday 10:00-4:00pm
Saturday 10:00am-4:00pm
Sunday - CLOSED
Bank Holiday Monday 10am-3pm