Yard Gear's up for popular Tractor Rally event for Father's Day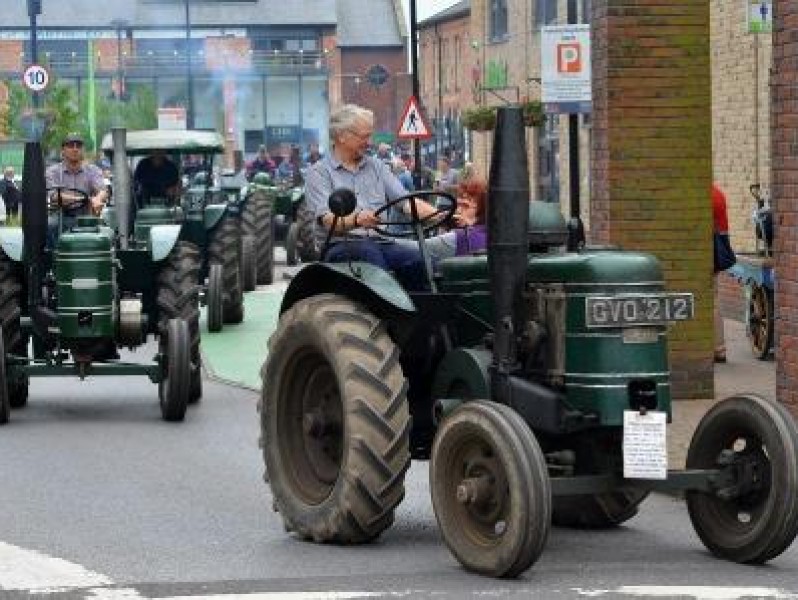 « Back to news
Yard Gear's up for popular Tractor Rally event for Father's Day
13 June 2017
Yard Gear's up for popular Tractor Rally event for Father's Day
Marshall's Yard in Gainsborough will be hosting the centre's popular tractor rally event on Sunday (June 18th) as part of the Father's Day celebrations.
From 10am until 3pm tractor enthusiasts will be given the chance to step back in time with a great display of fantastic old vehicles spanning almost two centuries of Marshall's history.
Also joining this year's tractor display will be Respect's motoring pageant with their display of classic, prestige and sports cars. There will also be the opportunity for passenger rides around Gainsborough and to the Mini display within Gainsborough Market Place.
Other activities will include free face painting for children as well as giveaways and entertainment. The Yard is also hosting a pop up heritage display from Gainsborough Heritage Centre with some fantastic old images of Marshall's Yard.
"It's a great opportunity to watch tractor history come to life and to hear the Yard echo with the noise of Marshall machines once again," said Charlotte Toplass, Assistant Centre Manager at Marshall's Yard.
She added: "We are really excited to be welcoming the Marshall's tractors to the centre once again to celebrate Gainsborough's history – it is particularly special for us this year as we are celebrating the 10th anniversary of Marshall's Yard.
"After the success of last year's event and with some added attractions we have organised we are confident that this year's event will be even bigger!"
Gordon Tulley, Organiser of Respect Drivers Pageant said "We are delighted to be joining Marshall's Tractors for the day especially after last year's success of the Motor Pageant at Marshall's Yard.
"All the drivers are looking forward to the day and giving dream passenger rides from Marshall's Yard to the Classic Mini display within Gainsborough Market Place. We also hopeful we will have a McLaren on display at this year's event."
ENDS
Pictured: Last Year's Father's Day Tractor Event.
For further information, contact:-
Alison Hall
Centre Manager, Marshall's Yard
Tel: 01427 810706
Email: alison.hall@marshallsyard.co.uk
Or
Public Relations Department, Dransfield Properties Ltd
Tel: 01226 360644
Email: pr@dransfield.co.uk