The Range Celebrates First Birthday at Marshall's Yard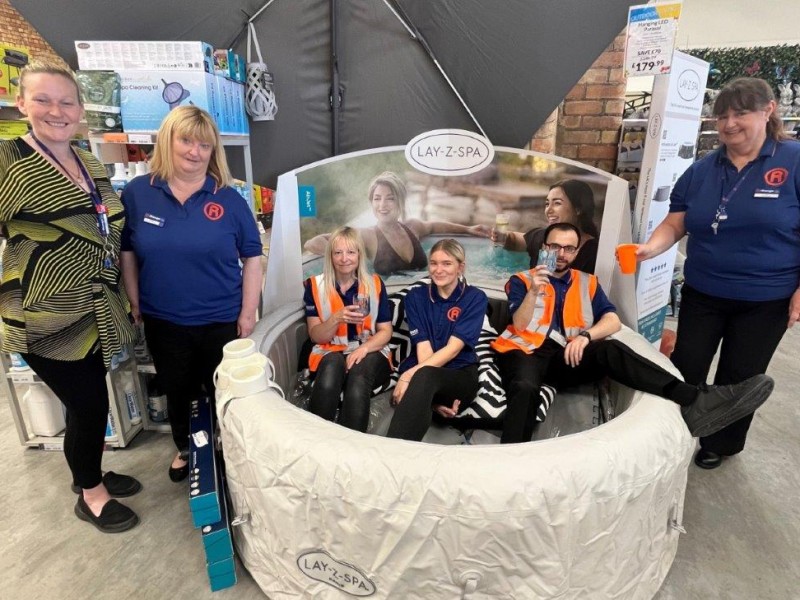 « Back to news
The Range Celebrates First Birthday at Marshall's Yard
11 July 2022
The Range celebrates one year in business at Gainsborough's Marshall's Yard this Saturday.
The popular British homeware store has been a welcomed addition to the shopping centre and sees over 2,000 customers per week.
The team at the Gainsborough store are planning to celebrate in style this Saturday, offering shoppers the chance to win some incredible prizes including a BBQ worth over £100.
Helen Lynes, Store Manager, said: "We have had a brilliant first year at Marshall's Yard, everybody has been so welcoming. We are looking forward to giving something back to our customers this Saturday."
Pop along to the store between 12:00pm – 2:00pm to take part in their lazy spa balloon dip, where they have fifteen prizes up for grabs.
The store has recently launched their Unbelievable Value campaign which sees huge price drops on many popular items addressing the cost-of-living crisis for their customers.
Jodie Pacey, Centre Manger for Marshall's Yard, added: "The Range is a fantastic store and a welcomed addition to the home offer we have on the centre, proving extremely popular with our customers."
The store, which is open seven days a week, stocks a great selection of accessories for both home and garden as well as a wide range of everyday essentials.
ENDS
Picture (Left to Right) Helen Lynes, Debbie Crick, Claire Watson, Lara Lynes, Liam Staton, Lisa Glover
For further information, contact:-
Public Relations Department, Dransfield Properties Ltd
Tel: 01226 360644
Email: admin@dransfield.co.uk