Poundland expands in to new clothing ranges on their first floor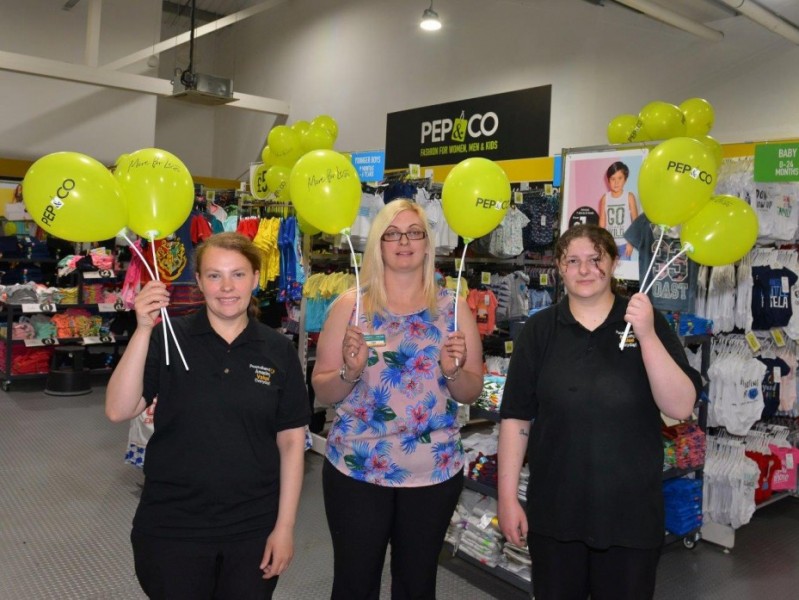 « Back to news
Poundland expands in to new clothing ranges on their first floor
5 June 2018
The Marshall's Yard Poundland store has expanded its offer to the 1st floor opening up for men's, women's and children's clothing.
The clothing arm of the national discount retail chain, Pep & Co, is currently being rolled out across the UK after opening their first store in Kettering in 2015.
From 2017 the company have introduced the 'store in a store' and Gainsborough is now the latest one to open.
Kim Hollowell from Poundland said; "It's our mission to ensure families in every community spend less on their clothing. We believe in keeping things simple to keep our costs low – this in turn keeps prices down for our customers, so they really can spend a little and get a lot."
The clothing mix offered from the store will be much a much needed lower priced range of fashion to suit all the family in Gainsborough.
The ground floor offer at Poundland has not been altered since the introduction of Pep & Co and has the same great range of great value goods.
Centre Manager of Marshall's Yard, Alison Shipperbottom, said: "This is great news for Gainsborough, we know from our shoppers that more kids clothing is definitely needed and this range should be a hit. We wish Pep & Co every success."
The expansion of the store has created 3 new jobs and the team opened the first floor up on Wednesday and have been pleased with the feedback from shoppers so far.
Picture shows Wendy Peeke, Kim Hollowell and Becky Webb from Pep and Co.
For further information, contact:-
Alison Shipperbottom
Centre Manager, Marshall's Yard
Tel: 01427 810706
Email: alison.shipperbottom@marshallsyard.co.uk
Or
Public Relations Department, Dransfield Properties Ltd
Tel: 01226 360644
Email: pr@dransfield.co.uk