Gainsborough gets baking to celebrate Marshall's Yard's 10th birthday!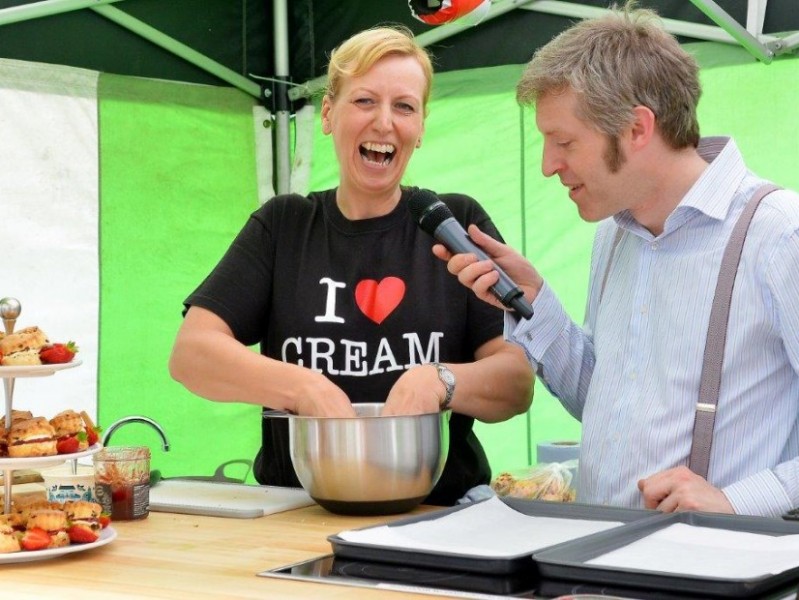 « Back to news
Gainsborough gets baking to celebrate Marshall's Yard's 10th birthday!
21 March 2017
Marshall's Yard turns ten this year and as part of the celebrations the team at the award winning shopping centre are asking shoppers to join in with the centre's big birthday Bake Off competition.
A two day food festival with market stalls, cookery demonstrations and street food is taking place over the wekeend of the 8th and 9th April and to get the public involved the centre's judges will be awarding prizes for the best baked cake.
The team are encouraging people to get creative with their bakes, perhaps incorporating the number 10 or designs based on shopping or Marshall's Yard itself or inspired by the site's history and links with the Marshall's factory.
The judges will also be choosing the winning cakes based on their consistency, flavour and texture as well as presentation.
Bakers will need to bring their cakes to the bake off tent by 2pm prompt ready for judging. Prizes will then be awarded.
The Food Festival will be accompanied by live music and dance from The Studio Dance School, Grace Bower, The Torn, Faye's Zumba Group, Leanne Fothers, The Acoustic State and the Gainsborough Ukulele Strummers – keep an eye on our website where times for each performance will be announced.
Centre Manager, Alison Hall, said: " This is a fantastic weekend full of entertainment and things for the whole family to take part in.
There will be plenty of things to try and taste as well as cookery demonstrations to watch, live music and dance acts to enjoy and plenty of goodies given away throughout the weekend."
The stores at Marshall's Yard are also looking at what special discounts they can offer customers over the two days and more announcements will be made in the run up to the event.
Picture shows Mette Robinson from Cream and Root who will be one of the companies in the demo kitchen during the food festival.
ENDS
For further information, contact:-
Alison Hall
Centre Manager, Marshall's Yard
Tel: 01427 810706
Email: alison.hall@marshallsyard.co.uk
Or
Public Relations Department, Dransfield Properties Ltd
Tel: 01226 360644
Email: pr@dransfield.co.uk