Gainsborough businesses support town's BIG festive weekend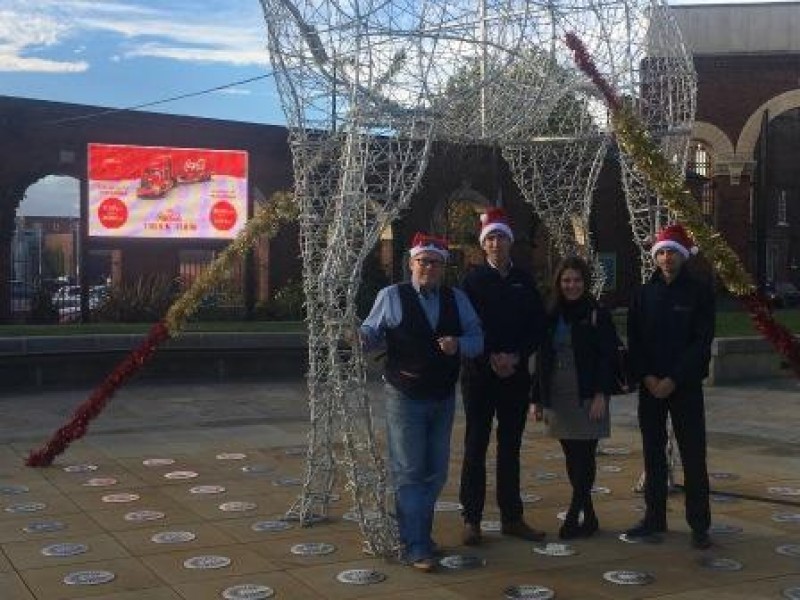 « Back to news
Gainsborough businesses support town's BIG festive weekend
13 November 2018
Local businesses are supporting a special weekend of festive fun in Gainsborough on 24th and 25th November, when the Coca Cola Truck rolls into town.
As well as the famous truck which attracts hundreds of visitors every year the team at Marshall's Yard are also delivering a packed weekend of activities and entertainment.
The two day event had been supported by DrumBeat Marketing UK, WEFCO and Martin & Co and additional support has also been given by Gainsborough Town Council and Invest Gainsborough to ensure the event can run smoothly and safely.
The Coca Cola truck will sit in pride of place at Marshall's Yard where families will be able to visit for free.
Centre Manager, Alison Shipperbottom said: "Donations and support for the event have allowed us to really take this two day celebration to the next level - providing additional attractions and entertainment, including a special festive market.
"We would like to thank all our local partners for helping us put on this fantastic event and we look forward to welcoming visitors new and old to the centre to see the Truck Tour."
The truck will be at Marshall's Yard on November 24th (12pm-8pm) and 25th (10am-6pm).
For more information on the Coca Cola event visit www.marshallsyard.co.uk
For further information, contact:-
Alison Shipperbottom
Centre Manager, Marshall's Yard
Tel: 01427 810706
Email: alison.shipperbottom@marshallsyard.co.uk
Or
Public Relations Department, Dransfield Properties Ltd
Tel: 01226 360644
Email: pr@dransfield.co.uk