Fantastic Fatherís Day for all at Marshallís Yard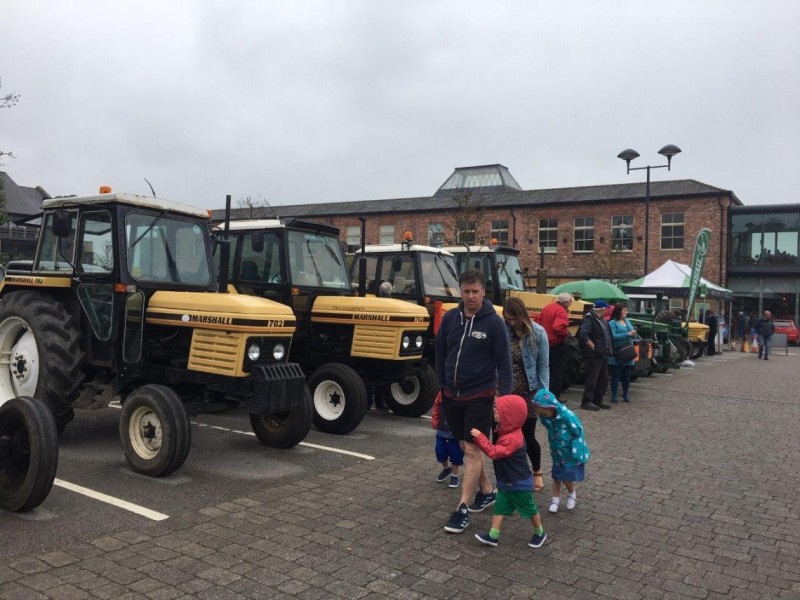 « Back to news
Fantastic Fatherís Day for all at Marshallís Yard
17 June 2019
The team at Marshallís Yard hosted the centreís annual Fatherís Day Tractor event on Sunday (16th June) with more than 25 traditional steam Marshall's engines on display.
Families flocked to Marshallís Yard to enjoy a day of history, heritage and fun for Fatherís Day.
There was plenty going on throughout the day with a large display of vintage Marshallís Tractors which return to the site every year for the annual event.
Alison Shipperbottom, Centre Manager at Marshallís Yard said: ďItís always lovely to welcome back the Marshallís tractors on Fatherís Day. We love paying tribute to the sites former role in manufacturing, this is such a big part of the centreís heritage.
ďIt was great to have 28 Marshallís tractors back where they were originally built. The crowds supported the event despite the showers and it was a great day for the whole family.
ďWeíre looking forward to a great line up of events coming up in the school summer holidays with an Alice in Wonderland themed event on Saturday 10th August and a visit from some dinosaurs on Saturday 24th August.Ē
To keep up to date with news and up coming events at Marshallís Yard visit www.marshallsyard.co.uk
For further information, contact:-
Alison Shipperbottom
Centre Manager, Marshall's Yard
Tel: 01427 810706
Email: alison.shipperbottom@marshallsyard.co.uk
Or
Public Relations Department, Dransfield Properties Ltd
Tel: 01226 360644
Email: pr@dransfield.co.uk