Crowds turn out to see the famous Coca Cola Truck tour in Gainsborough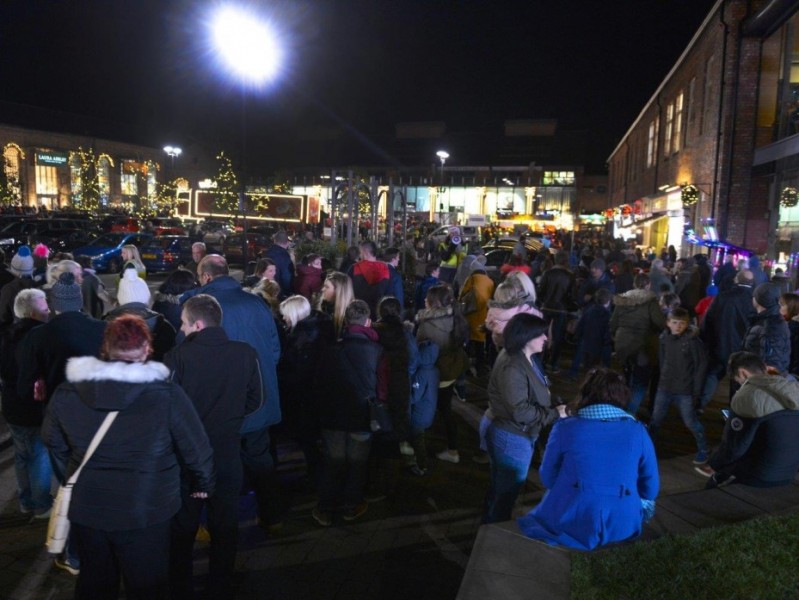 « Back to news
Crowds turn out to see the famous Coca Cola Truck tour in Gainsborough
24 November 2017
More than 15,000 people braved freezing temperatures to see the iconic Coca Cola Truck when it visited Marshall's Yard in Gainsborough this week.
Families enjoyed the festive atmosphere along with some very special photo opportunities with the famous truck which also displayed special Christmas messages from the crowds.
The stores and eateries at Marshall's Yard stayed open later with lots of the food outlets hosting outdoor stalls to cater for the crowds and join in the seasonal event.
Williamson's Farm provided a field free of charge so a park and ride service could shuttle visitors into the town centre.
The event was supported by Gainsborough Town Council and Gainsborough Place Board – who provided help and grant funding to ensure the event could be enjoyed safely by the thousands of people who attended.
Centre manager at Marshall's Yard, Alison Shipperbottom, said: "We'd like to say a huge thank you everyone who helped to make this event go so smoothly and successfully. When we work together in Gainsborough its great to see what can be achieved and it was fantastic to see so many families enjoying the event last night and to see the town buzzing.
"We have had some lovely feedback from the event and there have been so many fantastic photographs on social media. The truck tour team were very impressed with our Christmas decorations so fingers crossed they might pay us a visit next year as well!"
The event comes just days after Marshall's Yard hosted the centre's big Lights Switch On in the build up to the Christmas shopping period.
The centre is hosting a host of events in the run up to Christmas including a festive Farmers' and Craft Market on December 9th.
To keep up to date with events and special offers at Marshalls Yard visit www.marshallsyard.co.uk
For further information, contact:-
Alison Shipperbottom
Centre Manager, Marshall's Yard
Tel: 01427 810706
Email: alison.shipperbottom@marshallsyard.co.uk
Or
Public Relations Department, Dransfield Properties Ltd
Tel: 01226 360644
Email: pr@dransfield.co.uk