Clarks have Gregory hot footing it back to school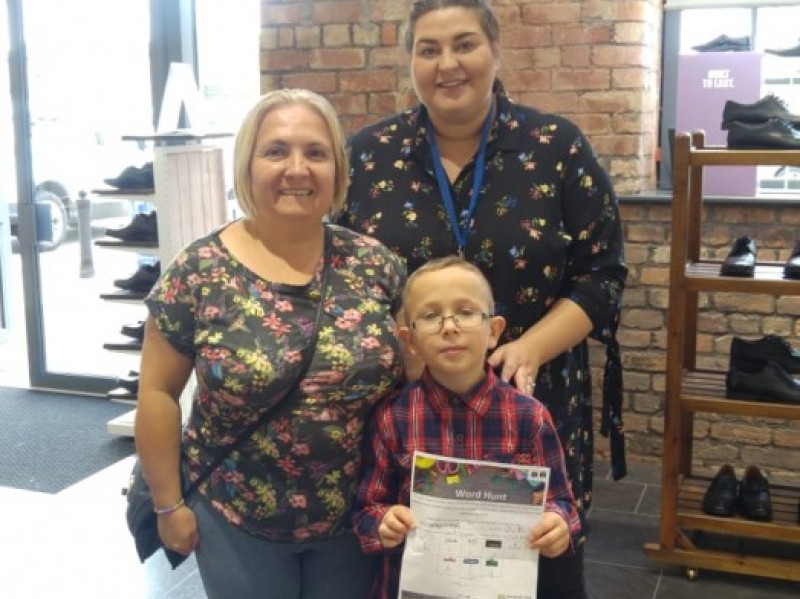 « Back to news
Clarks have Gregory hot footing it back to school
28 August 2018
Marshall's Yard and Clarks shoe store ran a competition this Summer to giveaway a free pair of school shoes. Families were invited to take part in the 'Back to School Word Hunt' and find the hidden letters in selected store windows.
The lucky winner was Gregory Simpson aged 7 who visited the Gainsborough Clarks store on the 20th August to pick up his new pair of school shoes.
Clarks Store Manager, Jess Gamble said 'it's such a busy time for parents getting everything organised for the children to return to school we though this competition would be a great incentive. We had lots of entries and Gregory was our lucky winner'.
The Marshall's Yard shoe store is open from 7 days a week and offers a wide selected of school shoes and sports trainers in various sizes.
For further information, contact:-
Alison Shipperbottom
Centre Manager, Marshall's Yard
Tel: 01427 810706
Email: alison.shipperbottom@marshallsyard.co.uk
Or
Public Relations Department, Dransfield Properties Ltd
Tel: 01226 360644
Email: pr@dransfield.co.uk