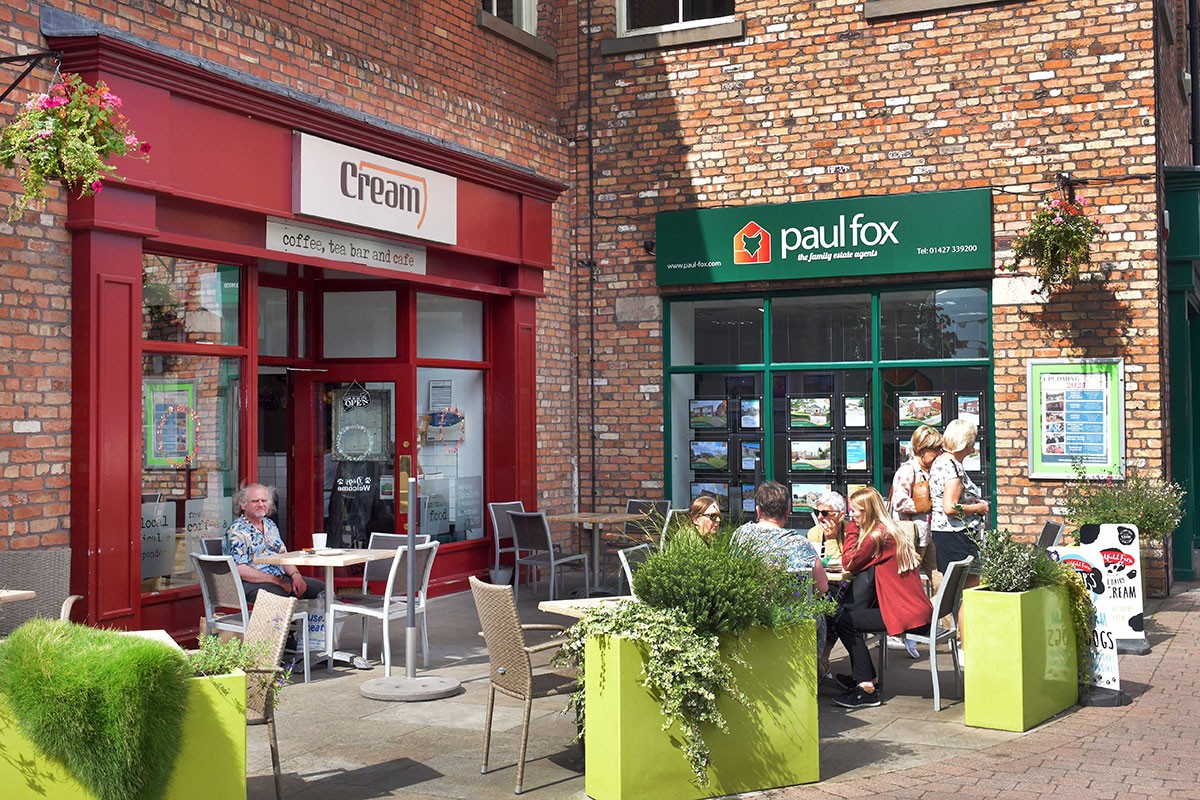 Have Your Say
Have you been to Marshall's Yard? Give us your thoughts and suggestions by posting your comments here.
Post a comment
All comments are moderated before publication.
Comments
I think that marshalls yard is very good and has done Gainsborough a lot of good!The water fountains are also great but letting the kids run through it is not good! i love to go down 2 marshalls yard and go shopping and get a bite 2 eat. if you could improve marshalls yard i would say that a Primark, River island, Topshop or Republic could do very well for the community! i hope to see some new shops arriving in marshalls yard! Good Look + Well Done Gainsborough!
I love the Marshalls YARD, It is such a good oppitunity to relax and shop til ya drop..it is so good that gainsborough introduced marshalls yard...and i say thank you...to the people who amde it happen. thank you so much....i have such a great time there...i love the stores expecially new look and next
What a beautiful sympathetic development. You must be very proud of what you have achieved when it is so much cheaper to build yet another anonymous concrete box which blight so many towns, rather than renovating in an innovative manner. This is a key asset for Gainsborough and a major milestone in its town centre regeneration. Well done!!
Marshalls Yard is the best thing gainsboroughs had so far!
we need a USC, bank or republic shop though..x
I think its good but you need to get a cash machine on site, other than that its good
Marshalls Yard is Fantastic! Just what Gainsborough needed to bring consumers into the town. Gainsborough has attracted some big retailers which will benifit both the Gainsborough people and the town. Marshalls yard itself is very nice and what a great location to put thoose amazing water fountails, outside costa coffee, its so relaxing. However i do feel we could benefit from a PC World. Where is there in Gainsborough for PC Games and Hardware? Nowhere! JJB Sports are certainly one of the top names at Marshalls Yard and will benifit the town most, with a big sport shop and swimming pool and gym above. Halfords are a good move as there un-named competitors in the town have quite a bad reputation. I think with the developing and exciting ideas that are planned for Gainsborough it wil only benefit marshalls yard. who knows in 3-4 years time we may see a huge extension of some sort and more shops added. Well Done Gainsborough!
BEEN TO MARSHALL'S YARD A COUPLE OF TIMES FIRST IMPRESSIONS ARE VERY GOOD LIKE THE WAY THEY HAVE RETAINED MANY OF THE ORIGINAL FEATURES THE WATER FOUNTAINS ARE FANTASTIC TO SIT AND WATCH SUCH A LOVLEY PEACEFULL AREA BUT THINK THEY SHOULD STOP THE KIDS RUNNING IN AND OUT OF THEM, AND THE PLANTS COULD DO WITH A WATER. AVERAGE SELECTION OF SHOPS BUT COULD DO WITH A FEW MORE CLOTHES SHOPS PRIMARK TK MAXX DEBENHAMS. GAINSBOROUGH IS CERTAINLY ON THE UP !!!!!!!!!!!!!
I think Marshalls Yard has a ver intermate rural feel to it as well as representing major retailers and being a big development for a former derelict site.
What is missing though is a fine dining type of restaurant and an old proper bar to have a drink and relax in.
Also what shops are going to move into the 4 remaining units and the ones on Spring Gardens corner?
I have lived in Gainsborough all my life and always relised we have not been very good for shopping and the opening of marshall's yard has signifently improved Gainsborough's Facilties. The water fountains and the seating area are very nice and i think we could have a food chain e.g mcdonalds and a cash machine


i think the water fountains are cool i ran in them all day greggs is cool to