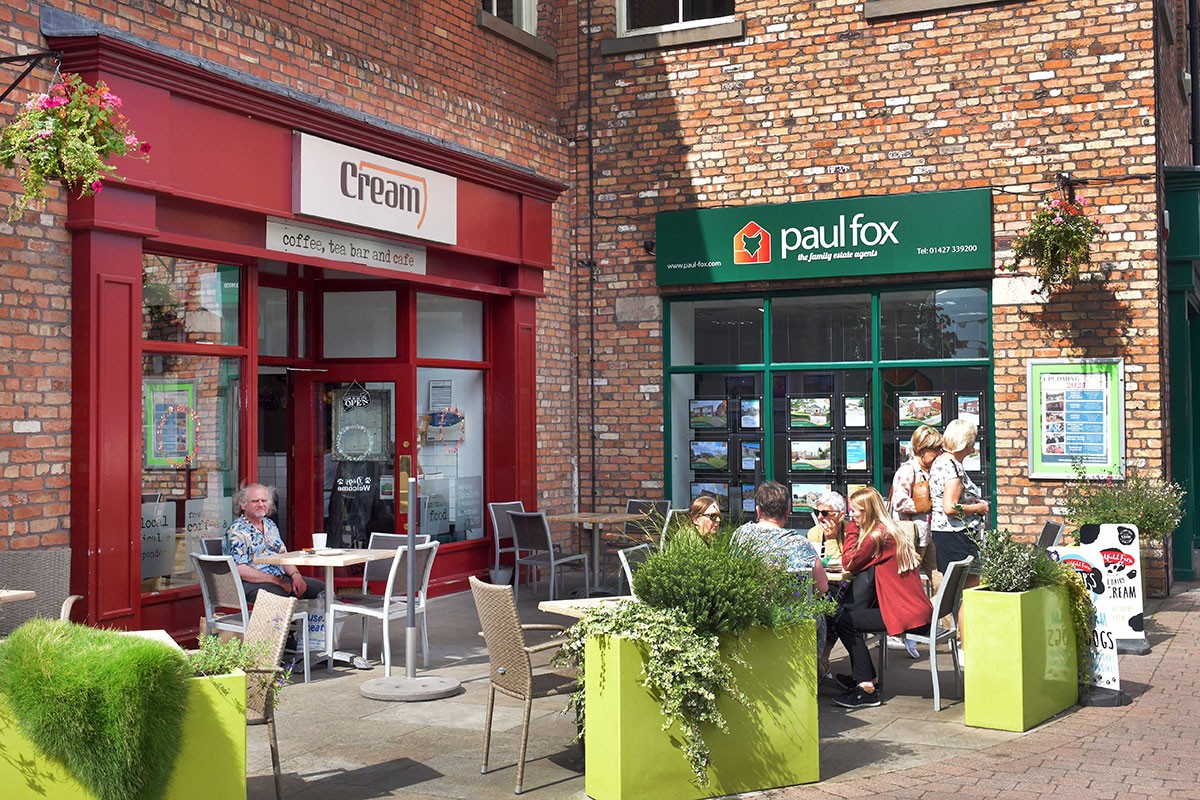 Have Your Say
Have you been to Marshall's Yard? Give us your thoughts and suggestions by posting your comments here.
Post a comment
All comments are moderated before publication.
Comments
Hello! Very good site and stylish design
Hi have been round Marshals yard and i think that its made the town bit better , but one thing that lets it down i think was that there are no toilets , only in the cafe, ....would be nice if there was some
If anyone has a small Red Fiesta sized car (52reg) that was damaged on 27th October about 1pm, please do not hesitate to contact the Marshals Yard Office Centre Manager for my contact details which I have E-mailed her. I regretably hit the car and by the time I had parked in another place over the road, the owner had driven off. The damage was to the back bumper where the paint was scraped off and will need a respray. I foolishly did not take the full registration and I obviously wish to comensate the owner for all damage caused. I express my sensere regret for any inconvinence casued.
Are We Having A Primark Insded Of That Carpet Shop??
Coz Every 1 In Gainsborough Loves Primark
Marshalls Yard is great and has really helped in boosting Gainsborough's economy I have only lived here a short while, 8 years and lots of my friends used to say that Gainsborough is rubbish, why don't I come out to Lincoln etc. Now they all say meet you in Marshalls at Costa, I think it is a very good place to meet up with pals and the fountain is superbly crafted!! Although I have to admit the only down side was that there were no public toilets, so we were bursting for the loo our whole shopping trip which spoilt the day a little bit. Apart from that, it is fantastic x x x
its great but there's no toilets
Marshalls yard has done so much for gainsborough this town has changed so much over the past 18 years i have lived hear. This is one of he big improvements. I carnt wait for shops to come into the shops around the back by the station. When is it and what shops are going there? I do hope Primark. That is the only shop i have to go aout of town to go to as my other two faviroute shops are in marshalls yard Nexta nd New look. Wilco is much better where it is.

Altogert i think it has 5 sars from me

Can you tell me when the new wine bar is opening??? I went on saturday and was raining so had no choice but to join the queue to the the door at Costa yet again. We need more choice to attract more shoppers!!!
Not having lived in Gainsborough for over 40yrs I was very impressed on my visit by this wonderful array of shops now on offer to the local community. Couldn't wait to get shopping.

I was NOT so impressed, however, on finding a parking ticket displayed on my car after only 30 mins shopping! The sign at the entrance to this facility clearly states one has 2 hrs free parking but does not make clear that a ticket has to be displayed. My husband and myself were then totally distracted from further shopping and after 53 yrs of unblemished driving felt that this experience had been the blot on a lovely holiday back in the area. Clearer signs please!
JUST WHAT GAINSBOROUGH NEEDED! COULD NT GET ANY BETTER FREE PARKING,GOOD SELECTION OF SHOPS,SEATING AND FOUNTAINS TO RELAX NEAR,A REAL CLEAN,FRIENDLEY HAPPY DAYS SHOPPING OUT,THE ONLY THING THAT I WAS DISAPPOINTED ABOUT THERES NO PUBLIC TOILETS OR BABY CHANGE,DUE TO THIS IT CUT MY TIME HERE DOWN, WOULD OF SPENT ALOT LONGER INSTEAD OF SEARCHING FOR THE NEAREST TOILETS,THIS IS ONE FACTOR THAT NEEDS LOOKING AT.