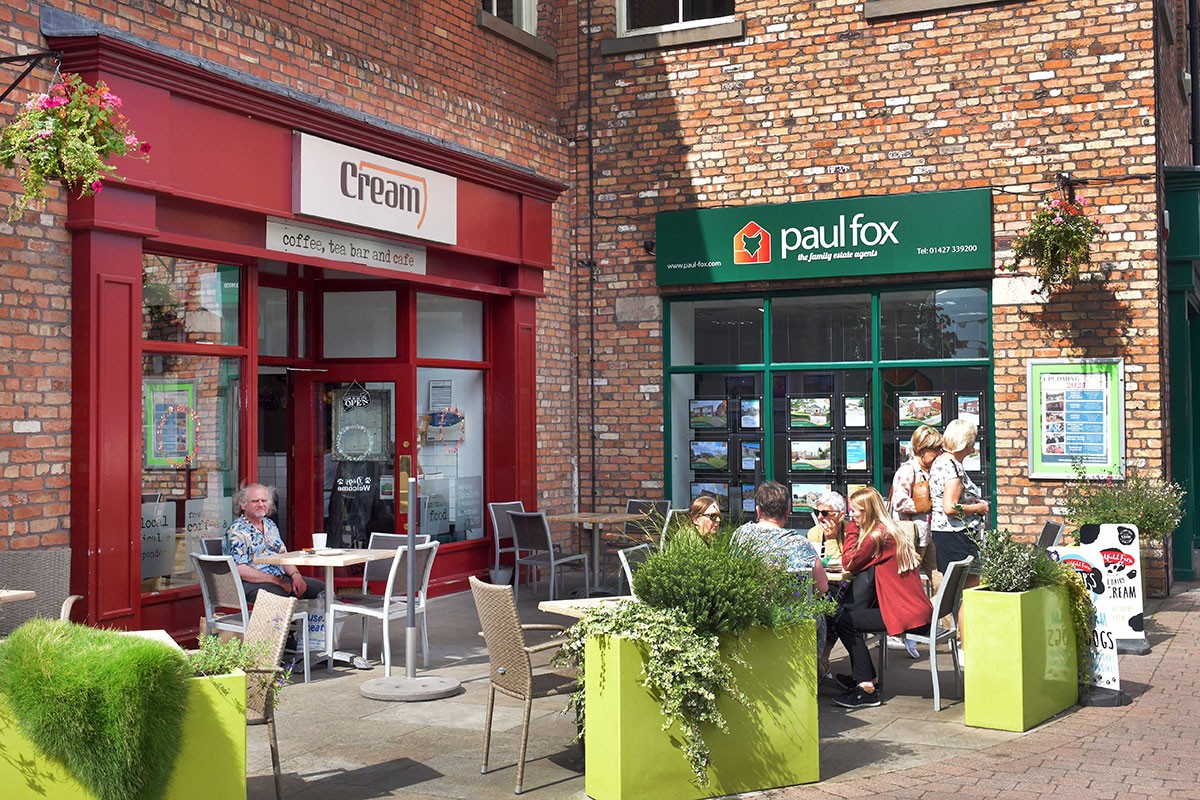 Have Your Say
Have you been to Marshall's Yard? Give us your thoughts and suggestions by posting your comments here.
Post a comment
All comments are moderated before publication.
Comments
i Really like marshalls it is a great part of our town
now. i love going shopping there i love cossta coffe to!!
need toilets and a walkway to bring the town into use
In response to Karens inquiry
In Cooks Directory 1893 -Swashers Yard was situated off Sliver St,next to White Horse Yard and listed 4 people living there
William Welborn-Turner
John Courts-Labourer
George Thorpe-Draper and Miliner
Anthony-The Peoples Draper

I suspect that Marshalls keep coming up as this is where ur relation worked,but Swashes Yard was about 100m from the Trent
I have a photo of White Horse Yard if ur interested
on searching family history around Gainsbro' there is mention of Swashes Yard around the mid 1800's. A swash is a wave of water which could be a kin to the tidal bore. Research keeps bringing Marshalls Yard and I wonder if there is a connection. Can anyone help please?

When are the units at the rear of the yard being taken over?,as all that hard work is being slowly ruined by broken windows again?
I think Marshall's Yard is a great place to shop and it has really brought more people to visit Gainsborough.
A great place for shopping but as has been previously said it desperately needs public toilets. So many people come in from out lying areas as we do and you can only cross your legs for so long.A clothing shop i.e. Edinburgh Wools who deal with larger sizes would be a great boon for us larger ladies.
Marshall's Yard is a world apart. Once cacooned within the yard boundries you could be anywhere in the world, from Rome to London. Very chic!
Hello
I love marshall yard is exellent thank you ellie price
I love the look of the yard very different compaired to the rest of gainsborough. Checked your store directory for opening times and thought more stores did late night opening on a thursday. Was disappointed when i called on a thursday to find half the shops closed! Still enjoyed a lovely coffee in Costa. All other comments are valid where are the publis toilets? Parking still very hard to understand may as well just have to pay from the beginning.