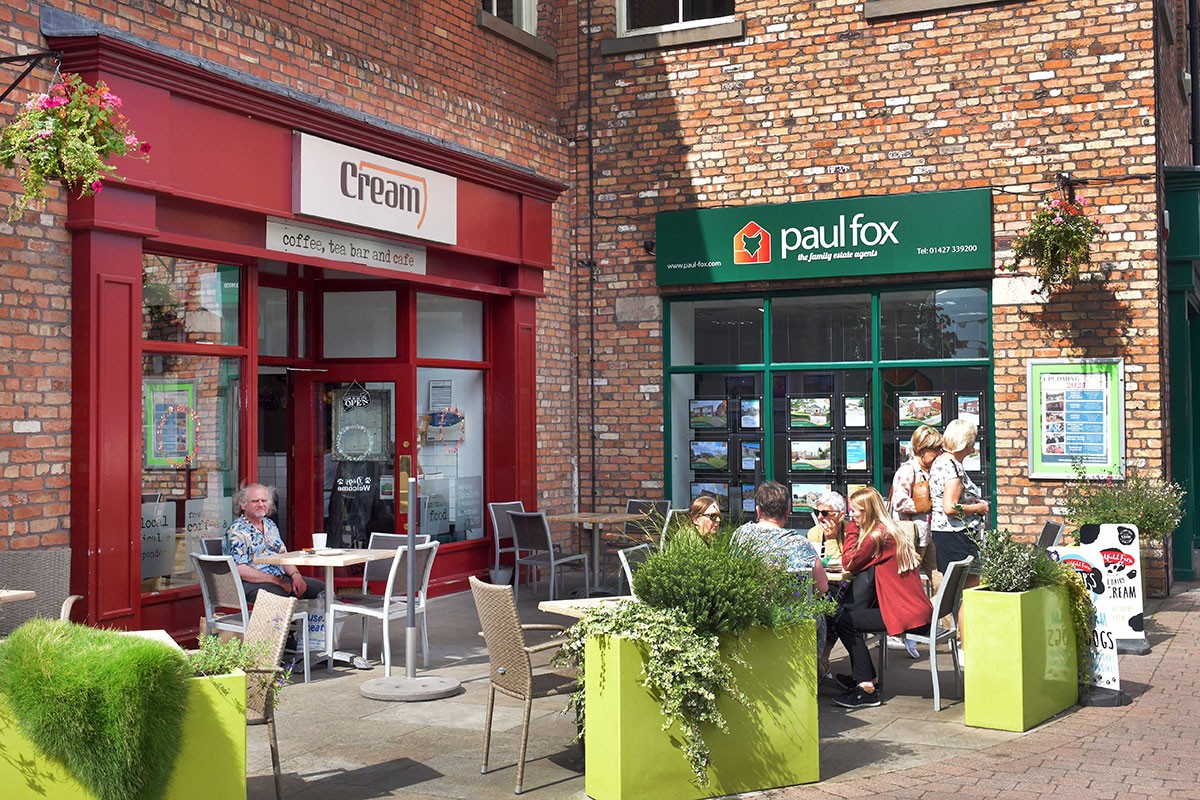 Have Your Say
Have you been to Marshall's Yard? Give us your thoughts and suggestions by posting your comments here.
Post a comment
All comments are moderated before publication.
Comments
Marshall's Yard is a really lovely place to shop. We come regular from Retford. The only downside is there are no toilets. This is a problem as we have small children and end up going home early and we never get to look around all the shops. I wish they would put some toilets in so we could enjoy a full day out.
marshalls yard is very good for gainsborough yet the council has spent lots of money on the new guild hall but have not spent any money on providing toilet facilities at marshalls yard which is a bit of a problem especially when you have got small children
i think it is outragious that you have started charging for parking, alot of people including me just pop into greggs or wilko's which takes a matter of 5 mins. who wants to be paying 50p to use the car park for 5 mins, NOT ME NOT ANYONE. Id rather park somewhere in town and not bother with marshals yard!!!!
My wife and I have visited Marshalls Yard many many times and found it to be very good considering its in Gainsborough. We have now stopped going and have reverted to our previous shopping patterns now parking charges have been introduced..

As 'Blue Badge' holders we are accustomed to free parking and supermarkets do not charge anyway. You need to understand that people from out of town have to have cars and prefer not to be penalised. The Supermarkets got this right years ago and look how well they do.
HI
MARSHALL YARD IS VERY GOOD AND WE HAVE LOTS OF FUN AT MARSHALLS YARD THANKS FIONA
I wont bother coming over now for small amounts of shopping - lunch ect as its not worth the 50p to park
jjb is good + m&s is good
I think marshalls yard is excellent. the only thing that could improve its standing would be to carry on some continuity from the town centre a take away or another charity shop would be brilliant.
I think the addition of M. Yard has significantly improved Gainsborough town center shopping until it arrived I barey went into town at all and I only live just down the road. All the shops are a great addition I would like to point out the only major downfall is the you didn't provide toilet facilites which is very problematic for families with children, I am a bit dissapointed that the council when they spent so much on their own comfort in their plush new offices didn't to include a public convenience in their building. I would also like to say thanks for the events you hae organised in the yard and the christmas lights.
hi
EXCELLENT SHOPD AND CAFE AND PREZZO IS GREAT FOR A MEAL I REALLY LIKE MARSHALL'S YARD ITS GOOD TO HAVE A NICE SHOPPING CENTRE. CREAM ITS VERY NICE AND VERY CHEAP, THEY DO FOOD AT CREAM THANKS ELLIE PRICE