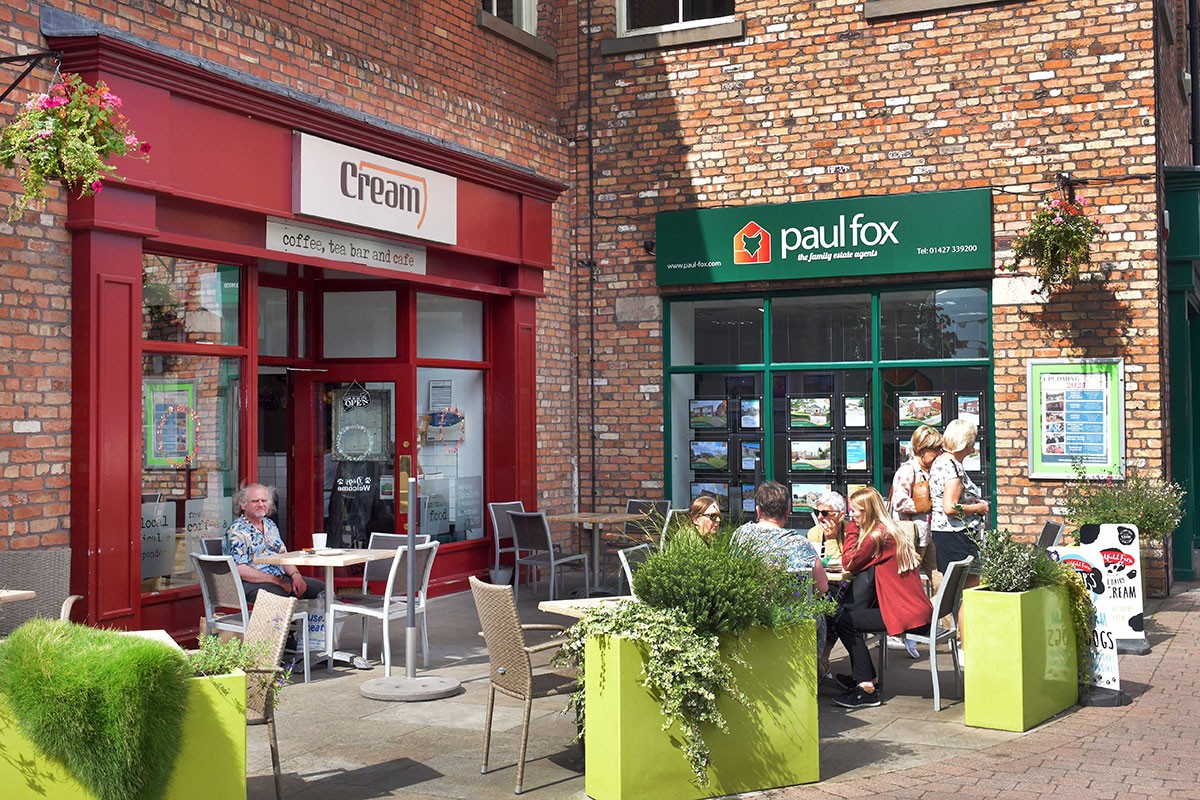 Have Your Say
Have you been to Marshall's Yard? Give us your thoughts and suggestions by posting your comments here.
Post a comment
All comments are moderated before publication.
Comments
Lovely place, great for the town, lots of choices, but it is severley lacking a public toilet!!! Are there any plans to build one?
What happened to the horse and carriage rides this year?
I've got a suggestion for development around the back of Marshalls Yard:
The land where Stamford homes were meant to build houses has not materialised so it could be purchassed back and developed into more large shop units that could appeal to retailers looking to open large stores such as Iceland, Netto, Home Bargains, TJ Hughs, Primark etc. This would also make the smaller existing units round the back look more attractive which at the moment are a bit off the beaten trail and not suitable for the larger retailers. Plus it would strengthen the appeal and offer of Marshalls Yard as well as the Town Centre overall.

Public Toilets

In response to comments posted regarding public toilet facilities, you will all be pleased to hear that we now have plans approved for the facility to be put in place and work will be starting soon on converting one of our units into public toilets. We will keep you posted and let you know when the works have been completed and the facility is open to customers.
Kind regards
Jackie Helliwell on behalf of Marshall's Yard
Dear All

In response to comments left regarding the car parking charges and customers who are only wishing to pop onto the centre to get something for lunch or to pick up something from a store - there is a 15 minute grace period with our car parking system whereby once a car is seen without a ticket, they are given 15 minutes before any penalty tickets are issued. This should give sufficient time for anyone who is simply popping onto the centre either for lunch or just to pick something up. The times the car was seen is written down by security so that there is no confusion as to what time the car arrived on the centre.

Please also note that car parking for disabled badge holders is free as long as the badge is displayed in the vehicle and is visible.
its a pitty about the charging for parking we was promised free parking. No toilets its 2009 not 1899,when& if new shops open round the back how do you get to them walk right round why no walk threw
I think that there should be a public W C because if you have a young child with you and they need the toilet then they nearly always wait until the last minute before they tell and then you have hell of a job to get your child to one
We visit Marshalls Yard, from Scunthorpe, on a fairly regular basis mainly to visit Wilkinson's. Even though we have 2 stores in Scunthorpe, we still enjoy visiting this store with its origional workings. I must add my disappointment about the toilets, once when I was rather desperate I was told I would have to use the toilet within the coffee shop which I was not happy about. We found a pub on the way home instead! Hope to see some in the very near future .
we need a sainsburys in gainsbrough and a asda thanks sarah price
Dear Customers
Due to the high volume of comments posted regarding public toilet facilities, I thought I would drop you a line to keep you informed of the progress that is being made in resolving this problem.
Firstly, it has been identified that public toilet facilities would be welcomed on the centre and therefore we have been exploring the possibility of providing such. We are currently looking at a number of options as to where and how we can provide this facility and hope to finalise our proposals shortly. We should be in a position to confirm our proposals over the next month or so nd as soon as any further news on the matter becomes available, I will keep you informed via the website.
Kindest regards
Jackie Helliwell
PR & Marketing Manager
Marshall's Yard Ltd