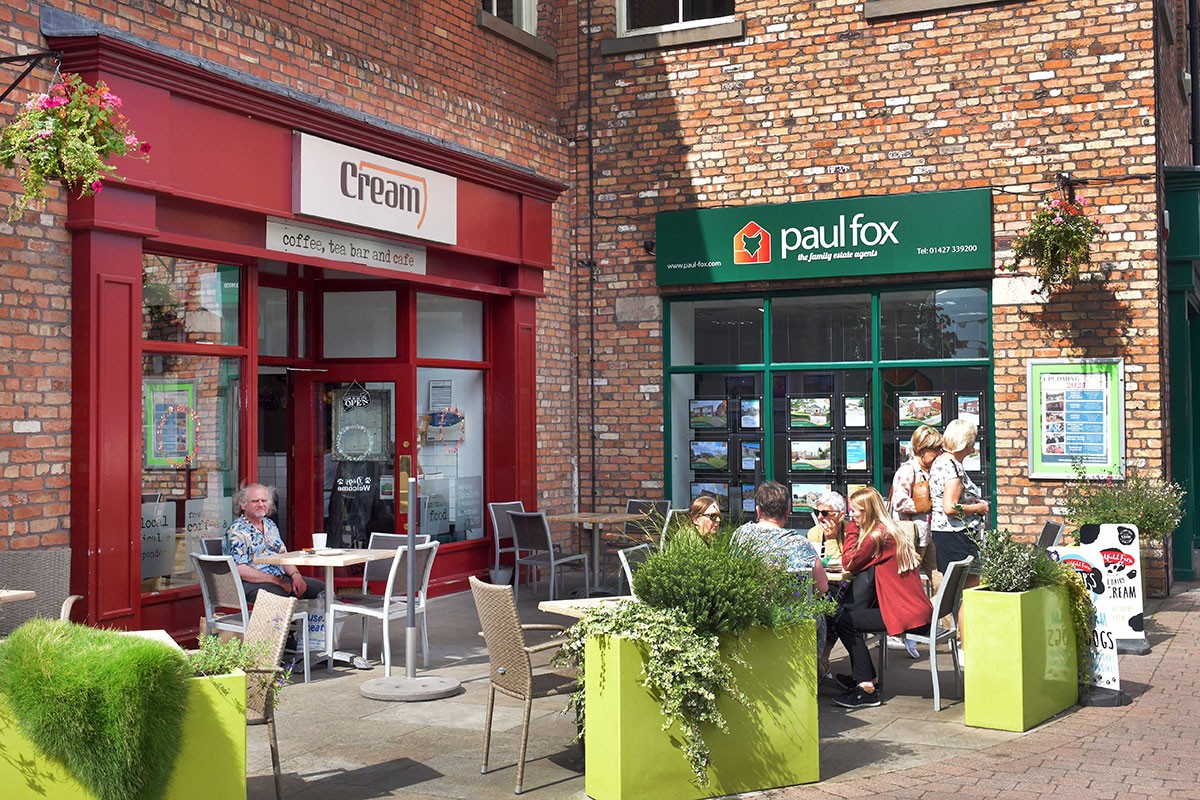 Have Your Say
Have you been to Marshall's Yard? Give us your thoughts and suggestions by posting your comments here.
Post a comment
All comments are moderated before publication.
Comments
Been to the centre today (saturday 19th May) but was a bit saddened to find out that as well as Game closing; both Birthdays and Yoemans are closing too. It looks as if you have no new business taking on the old Game shop. I just hope that the other 2 won't stay empty too.
Being greedy and increasing rent to high amounts is just a way to drive business away as we have seen in this town many times. Remember many people in this town are only too happy to get in their cars and drive to Lincoln and Scunthorpe to shop regardless of the price of petrol.
been three times ,very pleasant nice surroundings,pleasant people,bags of parking,SMASHING...............
Marshalls yard is full of chong. Both young and old, it is exhilerating to see this in gainsborough again!
It has been heard that there was originally going to be a memorial to the X-Craft Submarines that were built in the yard during WW2,as these played a major contribution to the secret war,the craft X-24 is in fact still alive and kicking and recently restorted and is on display in the Gosport Submarine museum.

Is there any news on this memorial as it would honour the town and the crews that used and built her.
In early February 2011 my work colleague suffered a stroke inside her car whilst speaking to me on her mobile. I was aware that my colleague had just been into Costa Coffee in Gainsborough but I had no idea whereabouts or even if my colleague was in Marshalls Yard. I contacted Costa Coffee and spoke to employee Michaela and asked for their help in locating my colleague. Michaela and her manager Sarah's actions were to locate my colleague within minutes after alerting Marshalls Yard security staff and within minutes of my phone call to them. It is without doubt that their quick actions and responses prevented further stroke damage by the further intervention of getting an ambulance at the scene within a short period of time from the onset of the stroke. Once again Thank You Sarah and Michaela at Costa Coffee and security staff at Marshalls Yard.
Dear Vicki
Thank you for your comment regarding Card Factory. I can confirm that the management team at Marshall's Yard are not currently in negotiations with Card Factory for them to occupy any space within the centre.
Any updates regarding new tenants would be announced via our news section on the website as soon as any details were confirmed.
I hope this helps in answering your query and thank you once again for your post.
Kind regards

Jackie Helliwell
Centre Manager
Ive heard that card factory is coming to marshalls yard is this true?
thank you
Dear Sally
Thank you for your comments left on the 1st July. We are pleased that you like visiting Marshall's Yard and are sorry that you experienced a fault with our facilities. I have now consulted with our cleaning operatives on the site and we have scheduled for more regular checks to be carried out on this facility throughout the day to ensure that standards remain high and that the facility is well equipped at all times.
Thank you again for your comments.
Kind regards
Jackie Helliwell
Centre Manager
I`m a locally based Television actor /presenter that visits Gainsboroughs Costa coffee on a regular basis,have done for quite some time.

This is my favourite Costa coffee outlet ,absolutely love it.Also my favourite Costa Coffee staff ,they are generally outstanding in proffesionalism.

Marshalls yard provides the almost perfect backdrop for a lounge type coffe outlet for proffesionals to relax and discuss work/leisure interests.

Im just a little dissapointed recently at the lack of control from staff with increasingly undesirable student ,youth types sitting outside with feet on the tables eating Tescos products and littering the area with Tesco packaging.Its beginning to look a bit of a mess outside.
The general feeling is that these youths are friends of younger Costa staff and are deliberately ignored.

Needs cleaning up in order so"not" to deter regular customers wishing to pay a little extra to enjoy a lounge style coffee in a lovely setting such as Marshalls Yard Gainsborough, whom pay a great deal of attention to detail to make the Yard a very special place for respectable locals to enjoy.

More attention from Yard security would be an asset ,being that as I know that Costa are currently on the site Secure radio network.
Pedestrian crossing
Can this facility in the yard please be signed posted that pedestrians are crossing as twice this week i have witnessed motorists failing to stop thus almost causing a potential fatality situation.
The Highway Code Regulation states that:

As you approach a zebra crossing
look out for pedestrians waiting to cross and be ready to slow down or stop to let them cross
you MUST give way when a pedestrian has moved onto a crossing
allow more time for stopping on wet or icy roads
do not wave or use your horn to invite pedestrians across; this could be dangerous if another vehicle is approaching
be aware of pedestrians approaching from the side of the crossing

A zebra crossing with a central island is two separate crossings (see Rule 20).