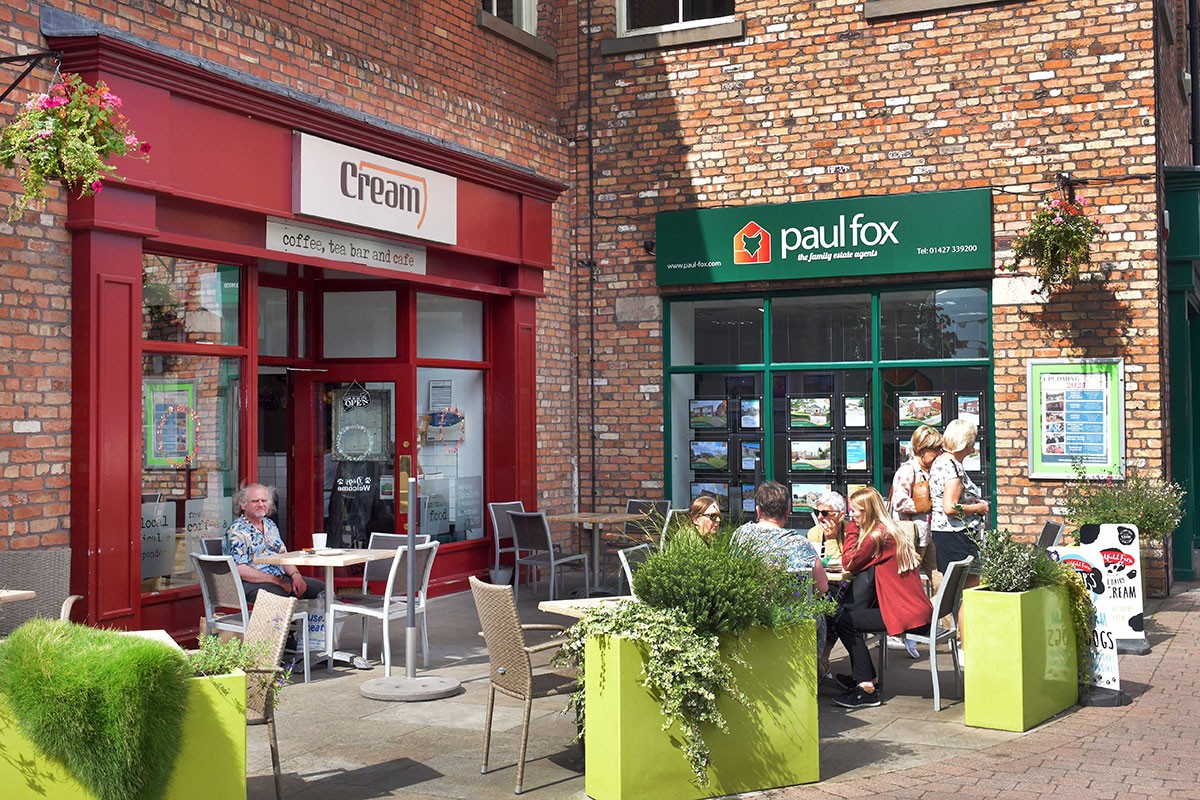 Have Your Say
Have you been to Marshall's Yard? Give us your thoughts and suggestions by posting your comments here.
Post a comment
All comments are moderated before publication.
Comments
I visited Marshalls Yard Friday 2nd August, I was delighted with the ample, cheap parking, wide choice of stores, various eating places and the continental Market. The whole feel of the place is relaxing and clean. I have recommended it to family & friends as a wonderful day out without the stresses associated with excessive parking costs
I love it! its amazing and so cool, i'm loving the new sweety shop! :)
we visited the Yard the week before Christmas - loved the Moroccan stalls, really different, super decorations all around too.
Happy New Year to all
Dear Mrs Bower
We are sorry that you have found it difficult to access information on our website. The opening times for each store are displayed on each store's individual page - please visit 'My Shopping' for retail stores or 'My Food' for restaurants and cafes, then click on the logo for the store you require. Due to each store having varying opening times, we feel that to generalise the opening times and display them on one page would possibly cause confusion.
I hope that this response can assist you with future visits to our site.
Kindest regards
Jackie Helliwell
Centre Manager
Why can't I find opening hours on this site? Surely it is an important feature that should be easy to find?
Truly a credit to Gainsborough, always a delight to visit (we are from Suffolk), excellent mix of today with yesterday, well done to all involved.
Do you think it is a good idea for your person in the van when collecting rubbish from the retailers to leave the engine running, whilst putting rubbish in the back of the van and made a number of trips
Not very health and safety with this when young people are about.

In response to Bobby's post, we would like to assure all our visitors that the vacancies that have arisen on Marshall's Yard are our Number 1 priority and we are confident that new retailers will be allocated into these units very soon.
Both store closures are as a result of the national occupier closing large numbers of stores around the country and therefore it is not a reflection on the performance of the centre. Indeed we have some exciting changes taking place during 2012, one of which will see Browns of York join the centre. Please check back regularly for our latest news on the developments occurring.
Kind regards
Jackie Helliwell
Centre Manager
Been to the centre today (saturday 19th May) but was a bit saddened to find out that as well as Game closing; both Birthdays and Yoemans are closing too. It looks as if you have no new business taking on the old Game shop. I just hope that the other 2 won't stay empty too.
Being greedy and increasing rent to high amounts is just a way to drive business away as we have seen in this town many times. Remember many people in this town are only too happy to get in their cars and drive to Lincoln and Scunthorpe to shop regardless of the price of petrol.
been three times ,very pleasant nice surroundings,pleasant people,bags of parking,SMASHING...............