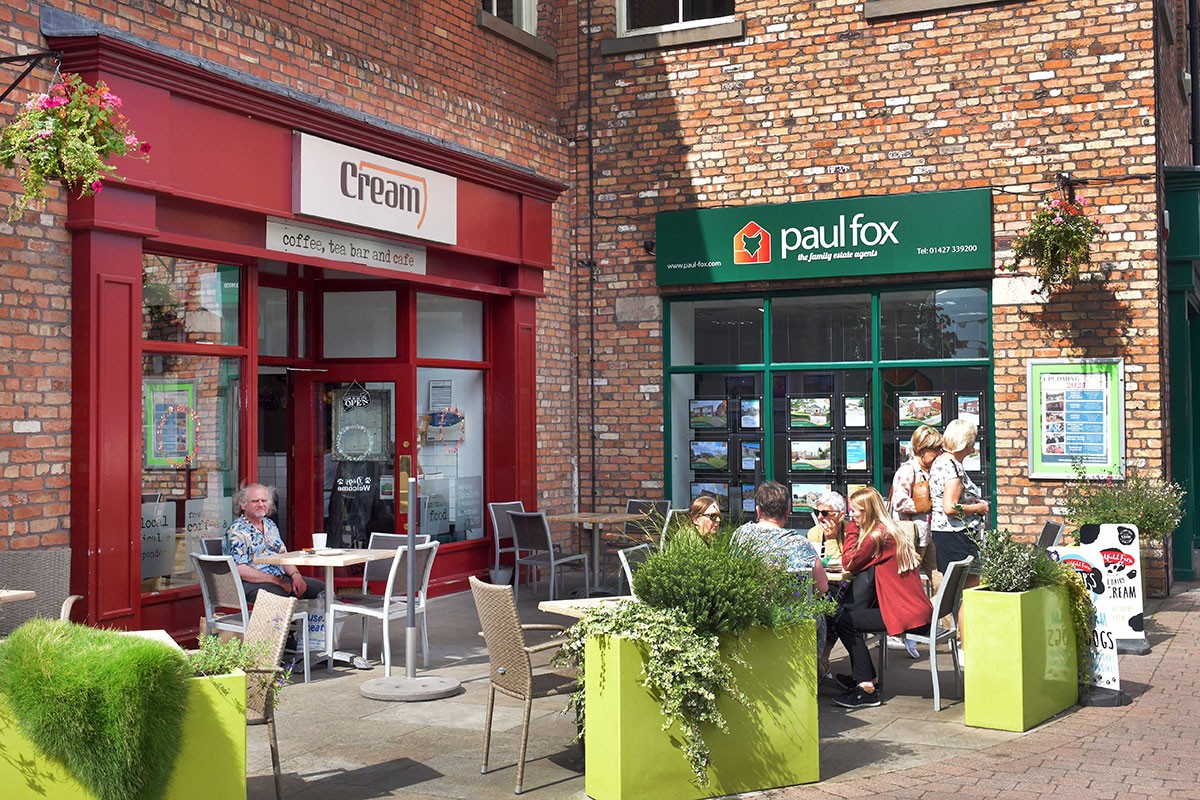 Have Your Say
Have you been to Marshall's Yard? Give us your thoughts and suggestions by posting your comments here.
Post a comment
All comments are moderated before publication.
Comments
Marshals yard is the perfect place but PLEASE PLEASE PLEASE put a Primark there or within walking distance an it would be even better
We visit Marshall's Yard every two weeks and always enjoy our visit. Today I collected a Bracelet which had been repairs at A J Coe . The service was excellent and the shop is beautiful. We feel as if we're visiting friends when going to Brown's. Sarah and her team on the White Stuff department are so helpful when I'm looking for something nice to wear. I have never enjoyed shopping as much as I do in Marshall's Yard.Chic is another friendly shop with helpful staff who give good advice. The Works and Card Factory give good value for money and Wilkinson's is so good for household and gardening items. Again, the staff couldn't be better.Thank you to every member of staff at Marshall's Yard from Jeanne and Ivan Patterson . Yaddlethorpe
I visited Body Shop Store in Gainsborough today and yet again they excelled at assisting me and my boys in choosing wonderful presents for my wife birthday. Each time i have been into this store I always head straight to one of the staff as they are without exception willing to help. The team and the manager should be commended on their excellent customer service. Thank you once again for going the extra mile. You represent a minority of superb retail customer focused businesses. I big well done.

David & Family
What a fantastic day! Thoroughly enjoyed every minute. Many thanks to all those who contributed their time and effort to make this weekend very enjoyable and very special.
Came with a friend today, could not find a parking space. Went to the car park at the back of the centre and could not part there either!! only on a Saturday and Sunday. We went elsewhere to spend our money. More parking spaces needed!!!!!
good place to go everything in 1 place cup-cakes is a shining example of customer care and quality first class drinks cakes etc 10 out of 10 parking facilities good helpful friendly staff in marshalls yarg
Excellent service today at Browns Phase Eight lady exceptionally helpful. My own personal shopper. Thank you
As much as I like marshals yard we need more shops and more going on shops like primark a bigger next , better Halloween markets not as many rides more craft stalls also for the town centre more markets stAlls I used to come here before I was married and the market went all the way down to weatherspoons what happened it was the best market around there are too many fAst food restaurants and charity shops
had my car washed for 3rd time in Marshalls Yard by Eco clean...Best car wash iv ever been to and great price everywhere else you go and get this kind of clean (polish) is like £40+ and this is a bargin and so convinient ...super friendly aswell but always quiet.... if people actually read this please give them a go you wont regret it...i want them to stay on here so badly....
loves Marshall yard especially the water fountains in the summer somewhere to go to cool kids down :) just need a primark now and jobs a good 1 .