Prezzo 2 Courses for £10 Mon - Wed
« Back to events
Prezzo 2 Courses for £10 Mon - Wed
1 Sep - 30 Sep 2020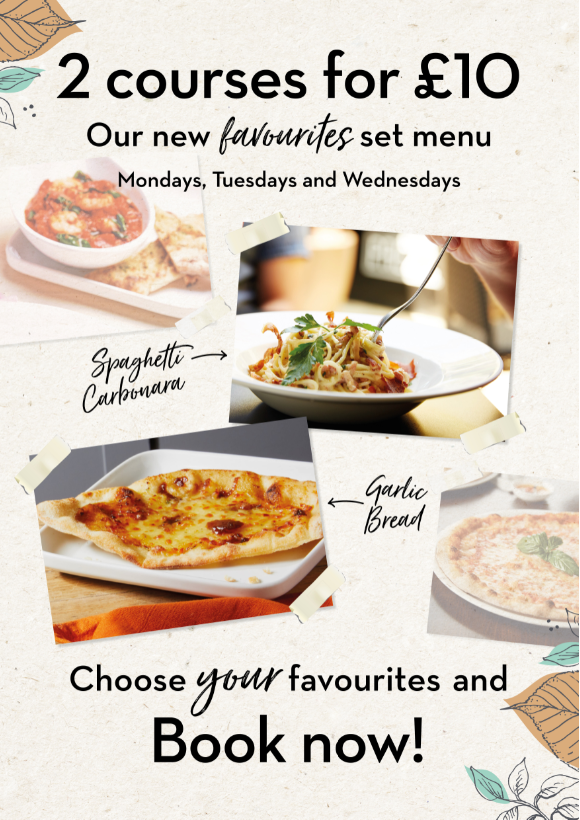 Carry On..... Eating Out
Don't worry that Eat Out to Help Out is over… Prezzo's got you covered!
Starting September 1st, we are launching our own fantastic offers.
You can still enjoy from Prezzo's favourite Italian Classics at a great price with the new Favourites set menu for just £10 for 2 courses, available from Monday to Wednesday during the month of September.
All you need to do is to book now and get ready to tuck in!
https://www.prezzorestaurants.co.uk/find-and-book/